Family Culture
The BioCina founders and team members have worked together in a multitude of capacities over the years and have a deep history of building successful companies, across several countries, not only in life sciences, but also in information technology, finance and real estate. Our shared history and success as a tightly-knit group have produced a unique camaraderie and trust within our team that has become core to our company identity.
Trust, communication, and a strong sense of a family culture is near and dear to all of us at BioCina.
The core team is made up of individuals with decades of clinical and commercial microbial fermentation experience. BioCina is committed to offering high quality, cost effective Microbial Process Development and Manufacturing Solutions to support our customers in bringing lifesaving products to the market.
Ian Wisenberg
CEO
View Biography
Ian Wisenberg's career spans over three decades in international business with an emphasis in finance, capital formation, corporate and business development. Ian has been an integral leader charting innovation and growth across several Bridgewest Group biotech companies. As CEO for BioCina, he leads a highly accomplished team, recognized for its strong history as a multi-product biologics contract development and manufacturing organization (CDMO).
Ian's philosophy "never do tomorrow what you can do today," has fueled his entrepreneurial successes. Prior to taking the helm at BioCina, Ian was founder and Chief Business Officer of BioArdis, a preclinical biopharmaceutical development company of the Bridgewest Group. He transitioned to this new role from Chief Financial Officer at BioDuro after the Bridgewest Group sale to Advent International in 2019.
Previously, Ian ran a very successful consulting practice, BioGlobal Consulting Group, which had an extensive client list of biotech and pharma companies in the USA and abroad. Ian is from Cape Town, South Africa, and attended the University of Cape Town.
Michael Tsaconas
Vice President, General Manager
View Biography
Michael Tsaconas is the Vice President and General Manager at BioCina. Michael is a seasoned executive with more than 20 years' experience in pharmaceutical manufacturing of liquids, creams, solid oral dose forms and large molecule active pharmaceutical ingredients (API's) at companies including FH Faulding, Mayne Pharma, Hospira and most recently Pfizer.
Michael has worked in the areas of Quality Control, Quality Assurance, Operational Excellence and Operations. He has significant exposure to all aspects of Good Manufacturing Practice (GMP) and experience in the oversight of facilities that manufacture for highly regulated markets. Michael has been involved with manufacturing operations that have taken programs from development through to commercial manufacture. He was responsible for Pfizer's Adelaide operations that achieved FDA approval for a biosimilar product in 2020.
Michael is a hands-on professional with a demonstrated strength and passion for change management and a strategic focus on building and supporting high performing teams to achieve business outcomes that generate value and growth.
Michael is from Adelaide, Australia and holds a Bachelor of Science (Hons) from Flinders University.
Sven Lee
Chief Commercial Officer
View Biography
Sven is a senior executive with over 30 years of global experience in the biopharma industry. From 2016-2022, Sven served as Chief Business Officer at Abzena, a fully integrated global biologics CDMO, with headquarters in San Diego.
Prior to Abzena, he was Senior Director of Global Business Development and Sales at Terumo BCT's Cell Therapy Technology medical device unit. In this position, Sven managed the growth of revenue and the BD team in US, EU and Asia. Prior to that, he was Global Vice President Catalent Biologics, expanding biologics CDMO services in US, EU and Asia.
Previously, Sven also spent several years at Crucell (now Janssen), Sanofi and Biogen in various roles including business development, licensing, marketing and strategic planning.
Anthony Morgan
Director Operations
View Biography
Anthony Morgan is the Director of Operations at BioCina. Anthony is a senior manager with 23 years of experience in the biopharmaceutical manufacturing industries including Life Technologies, Invitrogen, Hospira and Pfizer. He has held positions in project management, business development, leading manufacturing operations and operations/facility general management.
Anthony's broad experience and strong project management background drives BioCina's Operations to focus on both cGMP compliance and manufacturing efficiency to successfully deliver high quality products for clients.
Anthony holds a Bachelor of Science, Plant and Microbial Sciences, from the University of Canterbury and has qualifications in Biochemistry and Project Management.
Jan Bekker
Director Strategy, Science and Innovation
View Biography
Jan Bekker is the Director of Strategy, Science and Innovation at BioCina. Jan is a biopharmaceutical industry professional with over 20 years' academic and industry experience with previous roles at Pfizer, Hospira, Centre for Marine Bioproducts Development, Stellenbosch University and the Queensland University of Technology.
Jan's significant industry experience and technical knowledge allows him to tailor programs that deliver on customer requirements. Jan has a depth of knowledge in program design that includes pre-clinical, clinical, to commercial manufacturing.
He brings a true end-to-end approach to BioCina's Business Development capabilities.
Jan received his PhD from Stellenbosch University and his MBA from the University of New South Wales's Australian Graduate School of Management.
Jane Slobedman
Associate Director Program Management
View Biography
Jane Slobedman is the Associate Director of Program Management at BioCina. Jane has more than 25 years' experience in the Pharma industry, spending the last 13 years working as a program manager for biopharmaceutical projects partnering with in-house and CDMO clients to bring projects from early-stage development to commercialisation.
Jane has worked in both drug product and drug substance manufacturing facilities and has significant experience in managing CDMO projects working for leading pharmaceutical companies including Pfizer, Hospira and Mayne Pharma.
Jane's passion is delivering programs that generate positive outcomes for her clients and most importantly the patients that can benefit from the products BioCina manufactures.
Jane has an Honours degree in Chemical Engineering from Adelaide University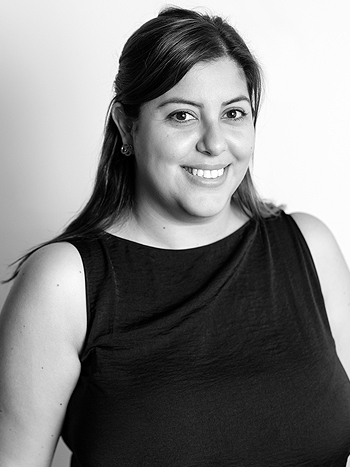 Melissa El Khouri
Head of Quality
View Biography
Melissa El Khouri is the Head of Quality at BioCina. Melissa drives for right sized quality processes and operations to maintain high quality standards and cost-effective service. Melissa has over 10 years' experience in Quality with previous roles at Hospira and Pfizer.
Her strong engineering and validation technical skills support her Quality decision making and management of BioCina's CDMO client portfolio and service capabilities.
Melissa has experience in designing and managing quality management systems that meet the regulatory requirements of highly regulated markets including, but not limited to, USFDA, EMA and the Australian TGA.
Most recently Melissa managed a successful USFDA Pre-Approval Inspection (PAI) 2019 that resulted in a product approval in 2020.
Melissa holds a Bachelor of Pharmaceutical Engineering, from the University of Adelaide and a master's degree in Engineering Management from the University of Technology Sydney.
Haley Scarborough
Business Operations Lead
Phillip Elliott
Associate Director R&D
View Biography
Phillip Elliott is the Associate Director of Research and Development at BioCina. Phillip has over 25 years' experience in the Biotechnology and Pharmaceutical industries, performing both technical work and co-ordinating teams of development scientists and manufacturing science and technology teams.
Phillip has worked in a variety of roles for Pfizer, Hospira, Bresagen, GroPep Pty Ltd and Australia's CSIRO and has been granted patents for new purification techniques developed to overcome unique product challenges.
He has significant experience in managing the Chemistry, manufacturing and controls (CMC) elements of Drug Substance manufacturing processes for biotechnology products as well as planning and executing process validation activities for drug substance to achieve a successful IND filing.
He has been involved in the development of multiple biopharmaceutical products, ranging from early-stage development projects through to production for clinical phases and supporting on-market commercial products.
Phillip has worked in Australia, the US, India and Croatia and co-ordinated teams across multiple locations to develop and receive market approval for products.
Phillip received an Honours degree in Biotechnology from Flinders University and a Ph.D in Chemical Engineering from the University of Adelaide.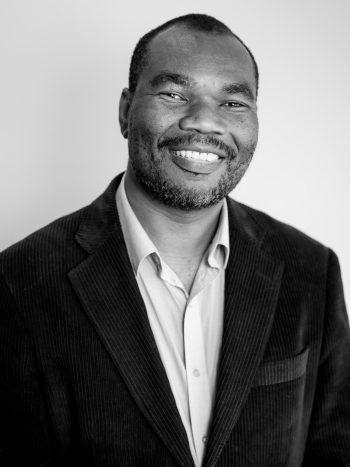 Tawanda Mutandwa
Financial Manager
View Biography
Tawanda Mutandwa joined BioCina  as the Financial Accountant in August 2022 and was later promoted to take on the Financial Manager role in November 2022. Tawanda brings a wealth of experience in all aspects of financial reporting. He has over 20 years of experience in auditing, financial accounting & reporting, cash flow forecasting & budgeting, administration, governance, and strategy implementation. He has worked in varied industries stretching from the public sector, manufacturing, and services sector.
Tawanda is an asset of BioCina charged with a focus on improving financial reporting, efficiencies and for providing key stakeholders with timely, relevant, accurate and reliable information for decision making. He has a high performing drive coupled with strong desire in excellence, a strong sense of innovativeness and interpersonal skills. Prior to joining the BioCina family Tawanda worked in the cleaning industry for almost 4 years charged with financial management, reporting and administration.
Tawanda earned his PhD in Business Administration with focus on strategy implementation from University of The Free State, South Africa (2021) and his MBA from Solusi University (Zimbabwe).
When Tawanda is out of office, you will find him spending time with his wife and children.