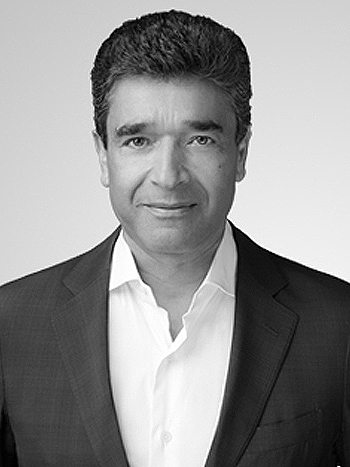 Massih Tayebi
Director
View Biography
Dr. Massih Tayebi is Founding Partner and Chairman of the Bridgewest Group. Massih and his brother and Co-founder Masood, create novel businesses with leading-edge processes and technology.
Inspired by deep tech, Massih incorporates AI with semiconductor tech and software platforms to enable disruptive new solutions. His vision for creating a better tomorrow drives much of the ideation and innovation success. Massih and his brother have received numerous awards including: the Ernst and Young Entrepreneur of the Year, Ellis Island Medal of Honor, the American Electronics Association High Technology Industry Recognition for Telecommunications, the San Diego Venture Capital Success Story, and the Coastline Foundation's Visionary of the Year. Massih earned his M.S., Ph.D. and post-doctoral while in the United Kingdom.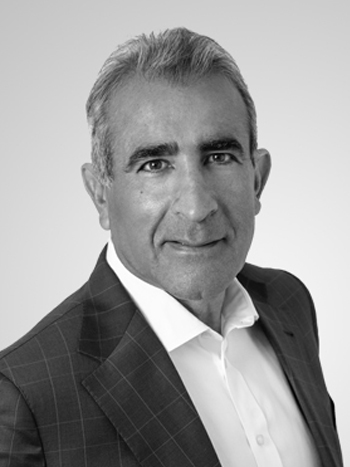 Masood Tayebi
Director
View Biography
Dr. Masood Tayebi is a Founding Partner and the CEO of the Bridgewest Group. He has a wealth of experience commercializing new technology, particularly in pharmaceutical and biotechnology sectors, as well as the wireless communications sectors.
Dr Tayebi is directly responsible for managing Bridgewest investments in biotechnology and pharmaceuticals, hi-tech and wireless technologies, and software.
He has successfully founded many companies, including a global wireless communications service company, a disruptive semiconductor IP technology company, and BioDuro, a Global CRO company with over 1,000 employees with operations in the USA and China.
Dr Tayebi has been integral in the success of multiple public and private companies alongside his brother, Dr. Massih Tayebi.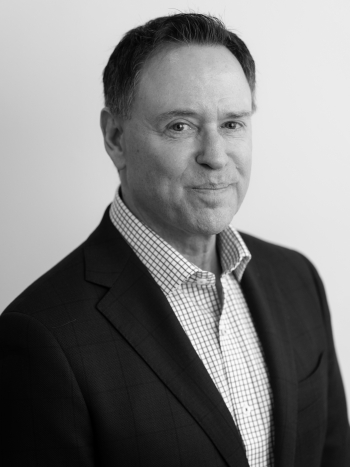 Mark W. Womack
Chief Executive Officer, BioCina
View Biography
Mark W. Womack is BioCina's Chief Executive Officer and is responsible for all aspects of BioCina's performance, development and growth, including defining the vision and strategies for the business.
Mark is an organization builder with a track record of delivering unprecedented growth and profit in every role.
In Mark's most recent role prior to BioCina, as the CEO of KBI Biopharma and Selexis SA, he led the company to a run rate of over a 30% YOY revenue increase in only 6 months, and implemented a new commercial strategy to generate significantly greater client program size and profitability. Prior to that, as CEO and Managing Director of Stelis Biopharma, he oversaw the build and qualification of a state-of-the-art vaccine facility in record time, as well as the development and implementation of Stelis' operations infrastructure as a newly formed end-to-end Biologics CDMO, all while leading the organization to exceed new business sales targets.
Prior to Stelis, as the CBO for AGC Biologics, one of the world's leading global biopharma CDMO's, Mark led the organization to nearly a 300% increase in new sales in just two years. Over those two years, he drove the acquisition of many of the top Large Pharma companies into the AGC Biologics Client portfolio. Prior to the AGC Biologics board appointing him to the role of CBO, he led the development of their brand strategy for the newly formed company and then led the global integration of the three former CDMO's that were merged to create AGC Biologics.
Prior to joining AGC Biologics, Mark served over 20 years as a management consulting industry leader and C-level client advisor, guiding many of the world's renowned companies to achieve record highs in revenue and profit. He served as a Principal with Capgemini, an EVP with Celerant Consulting and the COO of two other international consultancies. He also was the Founder and President of J.W. Webb, Inc. Consulting. During his management consulting career, he led a $20B post-merger integration within General Motors, and numerous transformations that generated more than $100M in certified client benefits.
Mark began his professional journey by leading a succession of U.S. Navy units to unprecedented results, including while serving as a combat center leader on a destroyer class ship. During his military career, he was honored with numerous of the Navy's highest honors and awards.
Mark has been quoted as a key source in The New York Times, Fast Company and numerous other major global media outlets and has been the keynote speaker on the topic of Achieving Disciplined Execution at numerous major corporate events around the world.
Mark received a Bachelor of Science in Education from Southern Illinois University and a Master of Science in Organization Development from Chapman University and completed Harvard Business School's Executive Program in Leading Professional Service Firms.
Ian Wisenberg
Executive Chairman
View Biography
Ian Wisenberg's career spans over three decades in international business with an emphasis in finance, capital formation, corporate and business development. Ian has been an integral leader charting innovation and growth across several Bridgewest Group biotech companies. As BioCina's first CEO, he lead a highly accomplished team, recognized for its strong history as a multi-product biologics contract development and manufacturing organization (CDMO).
Ian's philosophy "never do tomorrow what you can do today," has fueled his entrepreneurial successes. Prior to taking the helm at BioCina, Ian was founder and Chief Business Officer of BioArdis, a preclinical biopharmaceutical development company of the Bridgewest Group. He transitioned to this new role from Chief Financial Officer at BioDuro after the Bridgewest Group sale to Advent International in 2019.
Rick Hancock
Director
View Biography
Mr. Rick Hancock was appointed to the Board of Directors as Executive Chairman in January 2022. Mr. Hancock has worked in the Biotechnology Industry for over 35 years, including 20 years with various CDMOs in operational and executive roles.
Most recently, he served as Interim President and CEO at Avid Bioservices and prior to that, as President and CEO of Althea Technologies, Inc., a large molecule CDMO producing a wide range of biologics, plasmid DNA and parenteral products. In addition to Avid and Althea, Mr. Hancock has held senior management positions at The Immune Response Corporation, and Hybritech Inc. (now part of Eli Lilly & Company), and is currently the Executive Chairman of Argonaut Manufacturing Services, Inc., a privately-held CDMO serving the biotechnology and life sciences industries.
He also serves on the Board of Directors of Tempo Therapeutics, a privately-held company, focused on tissue regeneration and vaccine technology as well as Avid Biosciences, a public CDMO with expertise in Biologics and Viral Vector manufacturing services. Mr. Hancock received a B.A. in Microbiology from Miami University.
Mike Cicio
Director
View Biography
Mike Cicio has worked in the Biotechnology Industry for over 30 years as a hands-on executive with experience with both world class innovators and CDMOs.  Experienced in general management of clinical and commercial biotechnology business with a focus on operations.  Mike has extensive experience in a variety of biotechnology platforms.
Mike received a BS in Biology from Fitchburg State University and worked initially with Genetics Institute, Cytel and Wyeth in manufacturing operations for these innovator companies.  Mike joined Lonza, a global leader in CDMO in 2004 where he worked for 11 years.  Starting as Director of Manufacturing and later VP of Operations/Site Manager in Portsmouth NH overseeing significant capital and customer expansion.  Mike progressed into global operations as VP Pharma Operations with responsibility for manufacturing sites in the US, EU and Asia focused on strategic customer relationships, capital expansion, business plan development and contract negotiations.
Mike later held senior management positions at Baxalta/Shire as VP Recombinant Manufacturing and VP of Biologics External Supply and at Takeda as SVP Strategy and Business Excellence.  In this role Mike worked to develop long range strategic plans including capital expansions, as well as business development of new product entities and product life cycle management.  Mike is currently consulting with a focus in biotechnology site operational performance.