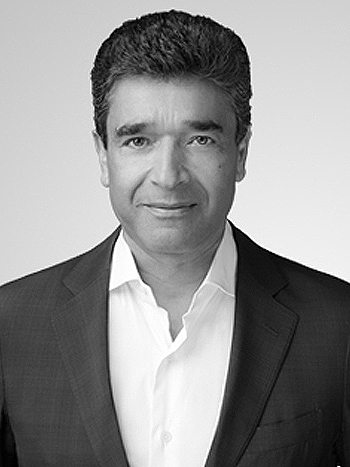 Massih Tayebi
Chairman, Bridgewest Group
View Biography
Dr. Massih Tayebi is Founding Partner and Chairman of the Bridgewest Group. Massih and his brother and Co-founder Masood, create novel businesses with leading-edge processes and technology.
Inspired by deep tech, Massih incorporates AI with semiconductor tech and software platforms to enable disruptive new solutions. His vision for creating a better tomorrow drives much of the ideation and innovation success. Massih and his brother have received numerous awards including: the Ernst and Young Entrepreneur of the Year, Ellis Island Medal of Honor, the American Electronics Association High Technology Industry Recognition for Telecommunications, the San Diego Venture Capital Success Story, and the Coastline Foundation's Visionary of the Year. Massih earned his M.S., Ph.D. and post-doctoral while in the United Kingdom.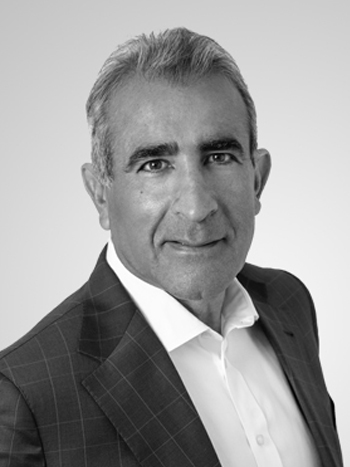 Masood Tayebi
CEO, Bridgewest Group
View Biography
Dr. Masood Tayebi is a Founding Partner and the CEO of the Bridgewest Group. He has a wealth of experience commercializing new technology, particularly in pharmaceutical and biotechnology sectors, as well as the wireless communications sectors.
Dr Tayebi is directly responsible for managing Bridgewest investments in biotechnology and pharmaceuticals, hi-tech and wireless technologies, and software.
He has successfully founded many companies, including a global wireless communications service company, a disruptive semiconductor IP technology company, and BioDuro, a Global CRO company with over 1,000 employees with operations in the USA and China.
Dr Tayebi has been integral in the success of multiple public and private companies alongside his brother, Dr. Massih Tayebi.
Rick Hancock
Executive Chairman
View Biography
Mr. Rick Hancock was appointed to the Board of Directors as Executive Chairman in January 2022. Mr. Hancock has worked in the Biotechnology Industry for over 35 years, including 20 years with various CDMOs in operational and executive roles.
Most recently, he served as Interim President and CEO at Avid Bioservices and prior to that, as President and CEO of Althea Technologies, Inc., a large molecule CDMO producing a wide range of biologics, plasmid DNA and parenteral products. In addition to Avid and Althea, Mr. Hancock has held senior management positions at The Immune Response Corporation, and Hybritech Inc. (now part of Eli Lilly & Company), and is currently the Executive Chairman of Argonaut Manufacturing Services, Inc., a privately-held CDMO serving the biotechnology and life sciences industries.
He also serves on the Board of Directors of Tempo Therapeutics, a privately-held company, focused on tissue regeneration and vaccine technology as well as Avid Biosciences, a public CDMO with expertise in Biologics and Viral Vector manufacturing services. Mr. Hancock received a B.A. in Microbiology from Miami University.
Ian Wisenberg
Chief Executive Officer, BioCina
View Biography
Ian Wisenberg's career spans over three decades in international business with an emphasis in finance, capital formation, corporate and business development. Ian has been an integral leader charting innovation and growth across several Bridgewest Group biotech companies. As CEO for BioCina, he leads a highly accomplished team, recognized for its strong history as a multi-product biologics contract development and manufacturing organization (CDMO).
Ian's philosophy "never do tomorrow what you can do today," has fueled his entrepreneurial successes. Prior to taking the helm at BioCina, Ian was founder and Chief Business Officer of BioArdis, a preclinical biopharmaceutical development company of the Bridgewest Group. He transitioned to this new role from Chief Financial Officer at BioDuro after the Bridgewest Group sale to Advent International in 2019.
Previously, Ian ran a very successful consulting practice, BioGlobal Consulting Group, which had an extensive client list of biotech and pharma companies in the USA and abroad. Ian is from Cape Town, South Africa, and attended the University of Cape Town.
Sven Lee
Independent Director
View Biography
Sven is a senior executive with over 30 years of global experience in the biopharma industry. Since 2016, Sven is currently serving as Chief Business Officer at Abzena, a fully integrated global biologics CDMO, with headquarters in San Diego.
Prior to Abzena, he was Senior Director of Global Business Development and Sales at Terumo BCT's Cell Therapy Technology medical device unit. In this position, Sven managed the growth of revenue and the BD team in US, EU and Asia. Prior to that, he was Global Vice President Catalent Biologics, expanding biologics CDMO services in US, EU and Asia.
Previously, Sven also spent several years at Crucell (now Janssen), Sanofi and Biogen in various roles including business development, licensing, marketing and strategic planning.